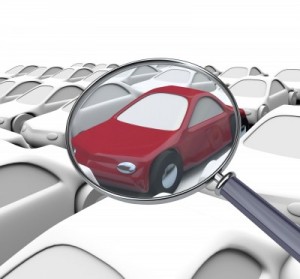 Once a customer and I have decided to work together, a purchase agreement is signed. This purchase agreement specifies the price, make, model, color, options, etc. of the vehicle they agree to buy. At this point, a 10% deposit is collected that will be applied directly to their vehicle purchase. This deposit is fully refundable up until the time I purchase the vehicle.
The next step towards finding the perfect car is research. I do extensive research for all of my clients, and then send them the specifications of only the vehicles that fit their criteria. I am very selective with which vehicles I will recommend, and I do not take risks.
After narrowing the list of potential vehicles, I go and do an on-site inspection of the potential vehicles. I typically reject at least of the vehicles after this inspection. My inspections are thorough and I do not take risks with your money. If I would not by it for myself, I will not buy it for a customer.
After deciding on a vehicle, I will go to the auction, stand in line, and bid on your behalf up until the price we have agreed on.
After winning the auction, the vehicle will be sent to a post-sale inspection where it is inspected by the auction itself. If anything is found that was not previously disclosed, I have the option to cancel the purchase. This inspection also comes with a 14-day warranty. After inspection, I will either drive or ship the vehicle back to Jacksonville. If it is shipped, I will drive the vehicle for at least a day to make sure it measures up to my previous expectations.
The day after I return to Jacksonville, we will meet and you will take possession of the vehicle.
Get Started